Rising Hills and Sinking Valleys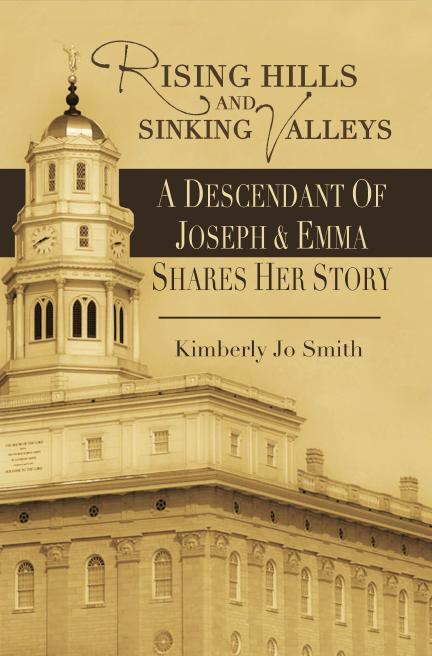 What were the real reasons that kept Emma Smith from migrating West with the main body of the Saints after her husband was murdered? What became of the children and why was Joseph's posterity estranged from The Church of Jesus Christ of Latter-day Saints for so many generations? One descendant, and convert to the LDS Church, shares her story, opening the door of understanding that has been lacking since 1844.
Born in Maryville Tennessee in 1962, to Joseph and Sue Smith, Kimberly Jo Smith did not learn until age 12 that she had a great-great grand father named Joseph Smith, Jr. who built a church. That revelation set Kimberly on a journey that would reveal to her anancestry she had never known and a family that had been sorely broken.
Kimberly Jo Smith uses her love of writing music and stories to expound upon the importance of family and in helping to bridge the inter-generational chasm formed between the Smith posterity and the millions of Latter-day Saints who hold her ancestor in grateful honor.
Reviews:
"A remarkably honest and forthright look into the heart and soul of her ancestors, the Prophet Joseph Smith and his wife Emma… a recipe for overcoming an obstacle that might stand in the way of strengthening ties of love with the human family."
The Journey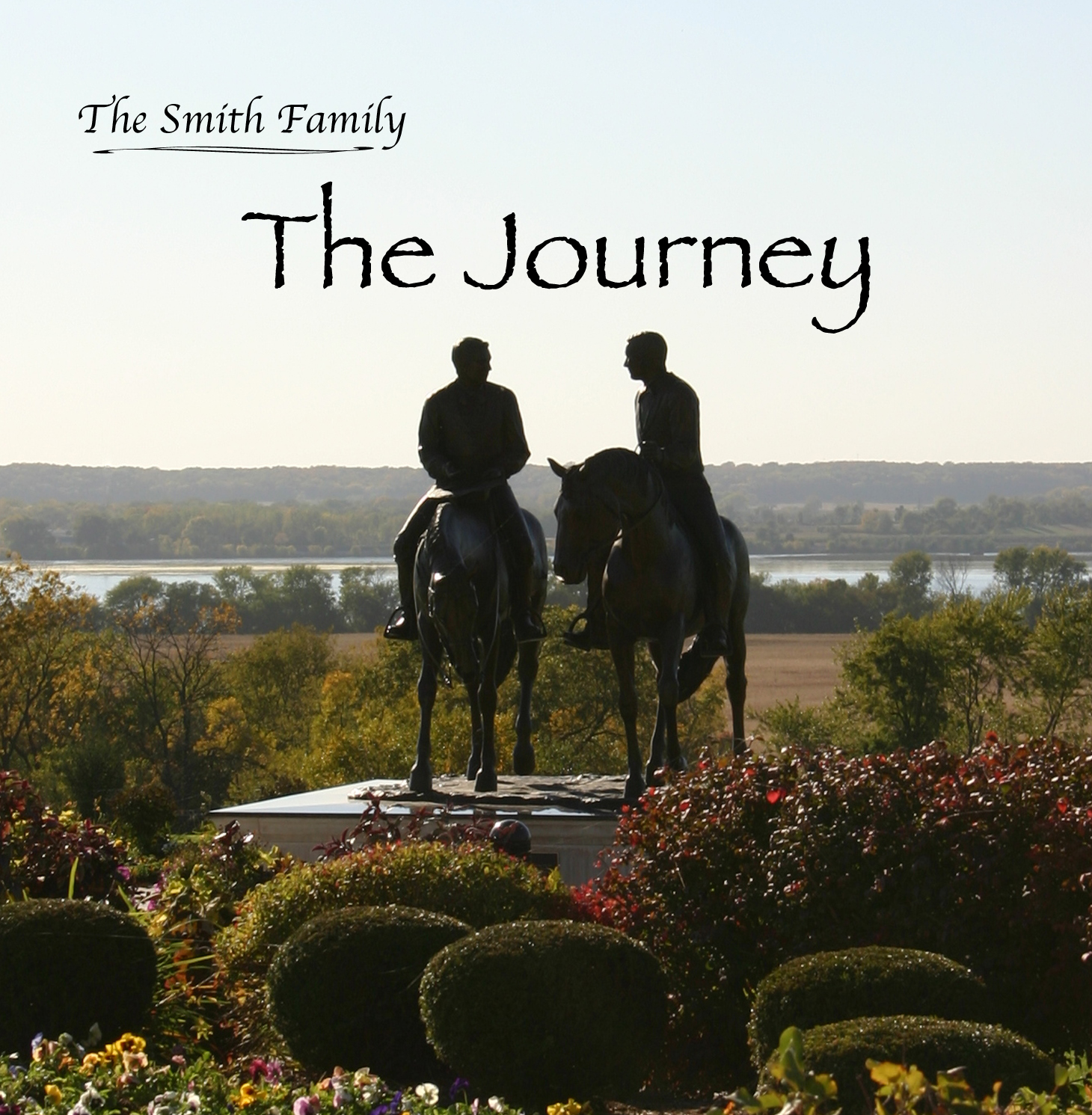 A new take on an old story has found its way to the LDS music genre in the form of two performers who also happen to be descendants of Joseph and Emma Smith. The Smith family is comprised of Kimberly Jo Smith, and her son Bryan Davis. Their first CD, The Journey, was released November 2011.
A native of Tennessee, convert to the LDS Church and great great granddaughter of Joseph and Emma Smith, Kimberly has embraced a unique sound drawing from her Appalachian roots to express the lives of her ancestors. Essentially, The Journey is the love story of Joseph and Emma. Reaching beyond the mainstream LDS sound this music is unique in its delivery as finely blended harmonies fill the senses producing an effect that is both stirring and poignant.
With four generations of music impacting the Smith family, and Dolly Parton as a double cousin on her mother's side, Kimberly's life has been steeped in the traditional sounds of the mountains. "As a performer I want the audience to be able to feel the history of those mountains and the people who carved their lives out in them. It is my hope that they leave with a smile and a desire to know more about their own heritage."
Kimberly and Bryan have been touring the United States since 2000 doing firesides about the Smith posterity. Aside from music, their message encompasses the importance in unity in the family and hope through the Savior, Jesus Christ, as well as examining the in depth reasons of why Emma Smith remained in Nauvoo. In 2010 they expanded their tours to include concerts logging in over 60,000 miles and 155 firesides and concerts within twelve months.
Kimberly and Bryan are active as Ambassadors for the Joseph Smith Jr. and Emma Hale Smith Historical Society. Bryan is currently attending BYU for music. Kimberly is also an author and photographer. But for both mother and son, music is an integral part of their lives, a driving force which inspires them to write and sing.
"Music is that fine mist which settles into the crevices where nothing else can reach." Kimberly once said, "And it is that very knowledge that moves me to sing whenever and wherever I can."