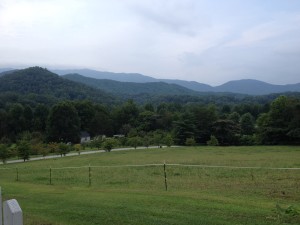 June 8-13th, 2017, found us blazing the mountains and hollers of the Smoky Mountains, more precisely Tennessee. We did two firesides, one in Knoxville, and the other in Sevierville, close to where I was born in 1962. Oh my! Love getting in the midst of those accents again! It didn't take long for me to swing back into that mode either 🙂
I was humbled by the genuine hearts and new friendships which were formed. Since coming home I have had a lot of feedback from those who have experienced suffering in their family, and they said to me that they have a renewed hope in mending fences and pulling their families together. Responses such as these strengthens me to keep doing this work for if we can reach even one heart and motivate it then we have achieved our purpose! In saying that, I must convey that it is the Spirit that moves such wondrous emotions and all credit goes to the Lord, not us. We are looking forward to July in Nauvoo, and August back to Tennessee!
Note: The funding process we had for paying our travel expenses for the past sixteen years is no longer available to us due to new guidelines. We have an addition to our page called Patreon, for those who want to sponsor us and keep this work going for as little as $3 a month! We have seen many lives changed as we have been doing this work, even our own. We appreciate any help. Become a patron and take part in this journey we are on!